Current Projects
www.anne-hathaway.com
Eileen
Anne as Eileen Dunlop
The stagnant waters of Eileen's dull, stifled life as a solitary worker at a juvenile detention center in 1960s Boston, are unexpectedly disrupted when the institution brings in a new psychologist, the vibrant Rebecca. The fervent enthusiasm that blossoms between the two women almost immediately gives way to a closer relationship, until their fragile connection takes a dramatic turn.
---
She Came to Me
Anne as Patricia Jessup-Lauddem
Composer Steven Lauddem is creatively blocked and unable to finish the score for his big comeback opera. At the behest of his wife Patricia, formerly his therapist, he sets out in search of inspiration. What he discovers is much more than he bargained for, or imagined.
---
The Idea of You
Anne as Sophie
Solène Marchand, a 40-year-old single mother, begins an unexpected romance with 24-year-old Hayes Campbell, the lead singer of the hottest boy band on the planet, August Moon.
---
Mothers' Instinct
Anne as Celine
Alice and Celine live a traditional lifestyle with successful husbands and sons of the same age. Life's perfect harmony is suddenly shattered after a tragic accident. Guilt, suspicion and paranoia combine to unravel their sisterly bond.
---
The Lifeboat
Anne as Grace Winter
Grace Winter, a young woman on trial for murder, recounts the tale of how she survived a shipwreck at sea in a lifeboat that initially carried too many people.
---
Untitled Anne Hathaway & Robert Mitchell Film
Anne as Unknown
Plot kept under wraps.
---
Bum's Rush
Anne as Pearl
Focuses on the relationship between Hathaway's boot maker and a stray dog named Bum (to be voiced by Murray). The two find themselves at a serious crossroads that will change both their hearts and minds in ways they can hardly imagine.
---
Mother Mary
Anne as Unknown
Follows the relationship between a fictional musician and a famous fashion designer.
---
Sesame Street
Anne as Sally Hawthorne
Big Bird and his Sesame Street friends are mysteriously expelled from their neighborhood, finding themselves in Manhattan. They team up with a plucky history show host Sally Hawthorne (Anne Hathaway) who's on a quest to save her show and prove that Sesame Street actually exists, with obstacles created by the "evil" Mayor, with reasons of his own for keeping Sesame Street hidden from the world.
Choice Affiliates
www.anne-hathaway.com
Site Information
www.anne-hathaway.com
Url:
anne-hathaway.com
Maintained by:
Abel
Contact:
here
Established on:
November 2023
Anne Hathaway Network is a unofficial fansite made by fans for share the latest images, videos and news of Anne Hathaway, so we have no contact with Anne or someone in her environment. The images, videos, news, etc, posted on the site belong to their respective owners, except for our graphics, desings, etc, that only belong to anne-hathaway.com. If you copy/take something ours, please give us credit.
Written by admin on November 20, 2023 with
0 Comments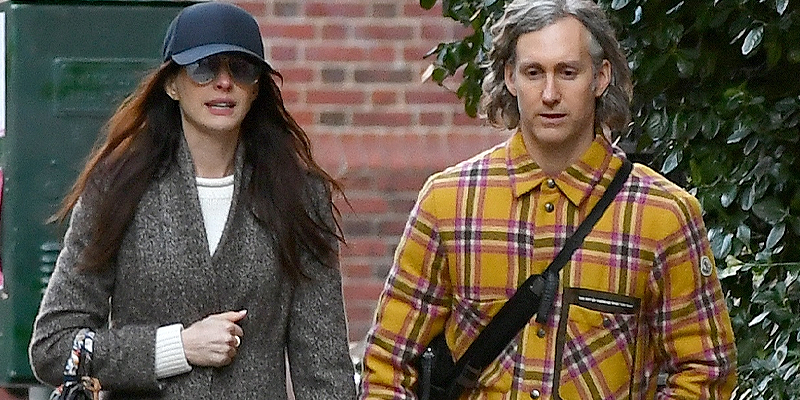 Added new candids photos of Anne Hathaway out in New York City on November 12.